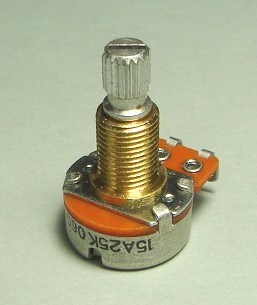 Order number:

3VR1CT25A

Shipping weight:

0.02 Kg

Quantity: 1 pc
Height: 29 mm
Diameter: 17 mm
Dimension: 8 mm
Axis: Jagged
Among other things suitable for the following Ibanez models: MBM2, MTM100, MTM1, MTM20, MTM2, MWM10, MWM10, MWM10, RGA42T, RGA42, RGA72QM, RGA72QM, RGA72TQMZ, RGA72TQM, RGA7, RGA8, RGIB6, RGIF7, RGIF8, RGIR20BE, RGIR20BFE, RGIR20E, RGIR20FE, RGIR27BE, RGIR27BFE, RGIR27E, RGIR27FE, RGIR28BFE, RGIT20FE, RGIX20FEQM, R
Due to special contracts with Ibanez, we only sell Ibanez items to the following countries: Germany, Austria, Poland, Hungary, Czech Republic and Slovakia.
IBANEZ Spare Parts
In case that you need a spare part which is not yet available at meinlshop you can use the Ibanez parts catalog system for your research: Click this link to start your research:
Link: https://cs.hoshinogakki.co.jp/pcw.nsf
(Please note:This is a link to a external website which is not related to meinlshop.de)
When you found the needed item you can request all prices and delivery times by contacting us via chat,e-mail or phone.
If you are not sure which tool you possess or what year did this and then you can this based on the serial number to find out.
Instructions on how to read serial numbers can be found here:
Link: http://www.meinldistribution.eu/fileadmin/faq/Wann_wurde_meine_Ibanez_gebaut_dt.pdf
If you need spare parts for a instrument but you are unsure which model you own or which year it was manufatured then we can research for you once you provide us with the following information: 3-4 Pictures of the instrument ,if available measurements of the needed spare part and of course a decription of which parts are needed. Send all information to:
info@meinlshop.de